Description
Join us for a mix and mingle event!
Our President Magdalena Axtell and EVP of Membership Ashley Slottje are hosting and they'd like to buy you a cocktail at The Public House!
This fun, networking event gives you the opportunity to:
Meet other local marketing professionals
Make new friends and be social
Learn more about AMA Omaha and the perks of being a member
A chance to win a prize!
Whether you're a new or a long-time member or thinking about joining, this event is for you.
Let us help you connect to the professional marketing community. See you on October 25!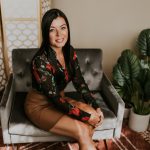 Magdalena Axtell, Co-President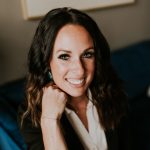 Ashley Slottje, EVP Membership
COVID-19 UPDATE:
AMA Omaha takes the health & safety of attendees and COVID-19 precautions extremely seriously. At this time, AMA Omaha meetings are following any/all state and county COVID-19 guidelines for meetings and events in Douglas County and is deferring to current CDC guidelines for mask usage and wearing. If you have questions or concerns about attending this event please reach out to oneamaomaha@gmail.com.
By clicking REGISTER below, you are acknowledging that an inherent risk of exposure to viruses, and other hazards that may cause injury or sickness, exists in any public space where people are present. By attending AMA Omaha Power Hour Events you knowingly and voluntarily assume all risks to exposure to viruses and agree not to sue the event sponsors, AMA Omaha, event venue/location, nor any of their affiliates, directors, officers, employees, agents, contractors, or volunteers nor attempt to hold any of them liable for any illness or injury.
If for any reason we cannot meet in person, the event will move to Zoom (or be cancelled) and refunds will be issued.