Description
Over the past year, a new trend in the crypto world has really taken off: NFTs, or non-fungible tokens. NFTs started as a way for digital artists to have ownership over their work but have transformed into a multi-billion-dollar marketplace. Just as everyone worldwide believed Bitcoin was the digital answer to currency, NFTs are now pitched as the digital answer to collectibles.
Are you interested in NFTs? Do you want to learn more about creating them or the market that's driving them? Or do you want to buy NFTs or are you just looking for the 101? Your questions will find answers when you join Brandon Taylor of Hurrdat Innovations as he takes you on a deep dive to learn about the buzz-worthy world of NFTs.
One event attendee will be selected as a winner for a $50 gift card to Hail Varsity Club!
Top Benefits:
Learn the basics of NFTs

 

Experience the NEW Hail Varsity Club

Chance to win a $50 Hail Varsity Club gift card!!!
Featured Speaker: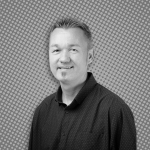 Brandon Taylor, President, Hurrdat Innovations
I started my career in technology here in Omaha at a larger corporation and quickly realized that corporate life wasn't the life for me. After leaving the corporate world in the early 2000s, I started several companies, all with technology at their core. Building and nurturing a successful business isn't for everyone, but it is one of the things I'm most passionate about.
Over the last 26 years, I have worked with, designed, and developed hundreds of websites and software applications. Throughout this time, I've worked on many small projects for local businesses along with national projects with intensive development work. Each and every one of these projects is unique in its own way, and that's something I embrace about what I do. No two days are ever the same.
As rewarding as business can be, my first priorities will always be faith and family. I'm married to my amazing wife Emily and have three incredible kids Roman, Cruz and Mila.
A note from Brandon:
I'm the president of Hurrdat Innovations. We created Hurrdat Innovations as a way for companies to keep on top of emerging technologies that will be mainstream within the next 5-10 years.
COVID-19 UPDATE:
AMA Omaha takes the health & safety of attendees and COVID-19 precautions extremely seriously. At this time, AMA Omaha meetings are following any/all state and county COVID-19 guidelines for meetings and events in Douglas County and is deferring to current CDC guidelines for mask usage and wearing. If you have questions or concerns about attending this event please reach out to oneamaomaha@gmail.com.
By clicking REGISTER below, you are acknowledging that an inherent risk of exposure to viruses, and other hazards that may cause injury or sickness, exists in any public space where people are present. By attending AMA Omaha Power Hour Events you knowingly and voluntarily assume all risks to exposure to viruses and agree not to sue the event sponsors, AMA Omaha, event venue/location, nor any of their affiliates, directors, officers, employees, agents, contractors, or volunteers nor attempt to hold any of them liable for any illness or injury.
If for any reason we cannot meet in person, the event will move to Zoom (or be cancelled) and refunds will be issued.