Description
If you're the type to live tweet the ads instead of the game, this one's for you. Don't miss our annual Super Bowl Ad Review where our expert panelists discuss the stories that America's largest corporations develop to entertain and sell products on the biggest stage in television.
Each year's crop of ads never fails to produce wildly mixed results. We'll use polls so you can vote on your favorites and tell us what you absolutely hated. Join us to laugh, cry and shudder (thanks TurboTax "Robochild" commercial from 2019 that I'm still trying to forget).
We look forward to discussing this year's winners and losers with you in this interactive session!
Panelists: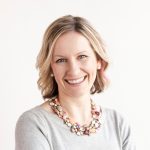 Leanne Prewitt
As president and chief creative officer at Ervin & Smith, Leanne leads the agency's culture and creative direction and also oversees our team of writers, designers, developers and public relations professionals who create award-winning work for clients. Leanne began her professional career in New York City working for some of the nation's leading agencies. In 2016, after a five-month sabbatical around the world, Leanne returned to her hometown and joined Ervin & Smith. Her global perspective and expanded professional experience influences the work she does today.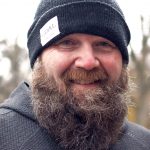 Chris Gorman
Chris started with the Hurrdat team in 2015 as an Account Executive, where he pitched digital marketing services to clients and managed client relationships. In his current role as Senior Vice President, Chris currently focuses on building out our podcasting network and services, sports properties like Hail Varsity, and entertainment projects like our Hurrdat Films documentaries.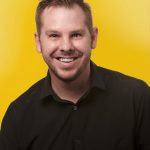 Ben Aaker
Ben Aaker is an agency lifer, passionate about spreading contagious love and fueling business growth. In his current role as account director at Bonfire Effect—a growth-stage creative agency based in Fort Collins, Colorado—he helps lead global marketing strategies, content, and campaigns for billion-dollar brands, nonprofit organizations, and small- to medium-sized businesses across various consumer (B2C) and business (B2B) spaces. When he's not living the agency life, you can find him teaching his kids (and wife) how to ski, watching re-runs of How It's Made on YouTube, and discovering new depths of despair as a Minnesota Vikings fan. On Twitter & Instagram at @GreenAaker.
Moderator: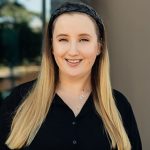 Jillian McNamee
Jillian McNamee is a marketing professional with a background in communications, content management, graphic design and film. She holds two bachelor's degrees from the American University of Paris, and it was in France that she developed a keen interest in branding and baguettes. She is currently the Senior Partnership Marketing Manager at Propeller Health and VP of Special Events for AMA Omaha.