Description
Chances are you've had to demonstrate that marketing is an investment – not an expense – to a skeptical non-marketer who has control over the budget. Whether you're working with clients at an agency, or C-Suite managers, demonstrating how your marketing initiatives advance core business objectives is the quickest way to create buy-in. Zach will discuss how to identify which business objectives are driving decision-making, how to construct reports that create long-term buy-in, plus how to develop and maintain marketing alignment.
Speakers: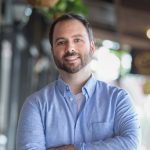 Zach Nelson, Managing Member, WellSpring Marketing
After five years in a corporate marketing department and more than 15 years of "marketing" politicians to Nebraskans, Zach decided to hang his own shingle and started WellSpring Marketing at the end of 2018. Today, WellSpring Marketing is a nationwide fractional marketing firm mainly working with service-based B2B clients. Zach is a certified SCORE counselor and frequent educational presenter for the U.S. Small Business Administration's marketing workshops.
COVID-19 UPDATE:
AMA Omaha takes the health & safety of attendees and COVID-19 precautions extremely seriously. At this time, AMA Omaha meetings are following any/all state and county COVID-19 guidelines for meetings and events in Douglas County and are deferring to current CDC guidelines for mask usage and wearing. If you have questions or concerns about attending this event please reach out to Sarah Morris at sarah.morris@coxmedia.com.
By clicking REGISTER below, you are acknowledging that an inherent risk of exposure to viruses, and other hazards that may cause injury or sickness, exists in any public space where people are present. By attending AMA Omaha's May 2022 Power Hour, you knowingly and voluntarily assume all risks to exposure to viruses and agree not to sue the Event Sponsors, AMA Omaha, Spezia, nor any of their affiliates, directors, officers, employees, agents, contractors, or volunteers nor attempt to hold any of them liable for any illness or injury.
If for any reason we cannot meet in person, the event will move to Zoom (or canceled) and refunds will be issued.